Fall is here!! With the changing of seasons we thought we'd take a moment to shout out all the amazing events and accomplishments the Surfrider Portland Chapter has made this summer.
Click on the images to view a larger version.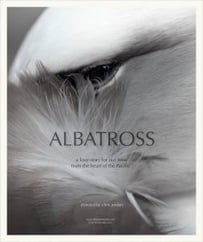 We kicked off the summer with a fantastic turnout for our Albatross film screening in honor of World Oceans Day. With dozens of raffle prizes, a photo booth and a post-film discussion panel, guests were able to have the full experience. Missed the screening? No worries! You can still check out the film and learn more about the heartfelt story of the Midway birds on their website https://www.albatrossthefilm.com/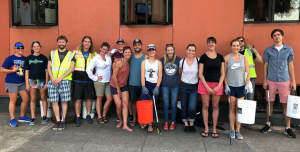 Our Green Streets monthly events have continued to keep the streets and bioswales of Portland clean. We even were acknowledged by the city program as the Most Valuable Partner back in May. Check out our blog post about the Green Streets here. And sadly, we had to say farewell to our Green Streets Coordinator Ian who moved to Amsterdam at the end of the summer. He has definitely played a huge part in the success of Green Streets and we will miss him dearly. Thankfully we've got a new Green Streets team in the works and brand new exciting events are soon to come! Keep an eye out for them on our events calendar.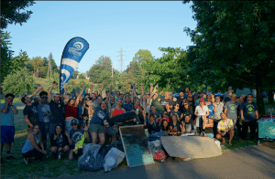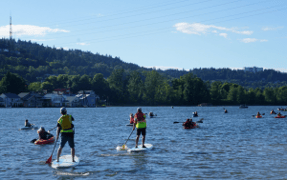 It wouldn't be summer for Surfrider without getting our toes wet! The Sellwood Action Day consisted of kayaking out to Ross island to clean up the beaches. What a success! Thanks to our volunteers and our sponsors, we were able to clean up several bags of trash and remove some bigger items found as well! All in all we cleaned up the environment and spent some time on the water - a perfect day for us at Surfrider!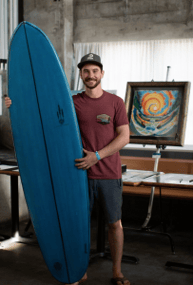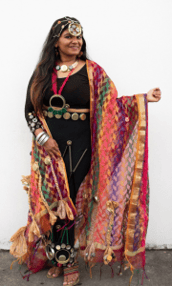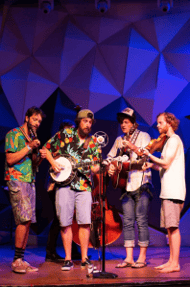 Our Summer Soirée was loads of fun! This is a fundraising event that we host every summer. We had countless raffle items including a surfboard shaped and glassed by our Sponsorship & OFR Coordinator Phil Schlieder. Dozens of local artists donated their ocean themed artwork for a silent auction. There was even a trashion show - a fashion show of outfits all made from marine debris. And let's not forget how Out West Band had us tapping our feet to the beat. We hope you all enjoyed this event as much as we did!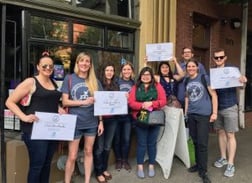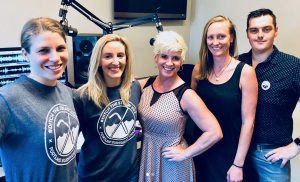 Some of the biggest waves we made this summer were with our Ditch The Straw PDX program! We had numerous bar crawl and happy hour events where we supported businesses who have already ditched the straw and made our voices heard to those who have been a little slow to catch on. Our letter writing events were great ways to personalize and get our message out. But our biggest success was our city council meeting and our current policy work. Read our blog post for more information on how that went down. And for a more recent update, have a listen to our Speaking Freely - KXL interview! You can follow any updates on the policy at the Planning and Sustainability website here, as well as take a community survey (until October 1st) to input your thoughts on the issue. Don't forget to continue to spread the word with #ditchthestrawpdx


Whew! What a summer it was! And we've got some great fall events around the corner for you as well. Don't forget that the Snowrider season is coming up too. Keep an eye out for all of our events on our events page or follow us on facebook for updates. Happy fall y'all!