On
May 12th
Portland's Surfrider Chapter held our fourth annual Soiree and we are happy to report back that it was wildly successful. We'll paint the scene in case you missed it:
Throughout the night more than 200 people attended and of that group, Surfrider welcomed a whopping 32 new members to our Portland Chapter! We're thrilled and can't wait to get to know/ celebrate and protect our oceans and beaches with you.
Highlights of the event:
Gorgeous ocean-themed art on display, bringing the beauty of the coast to the event. Big thanks to the artists Peter Blanchard, Eric Abel, Justin Mo, Hudson Henry, and Heather Kelly as well as live artist Jess LaPrade.
We were lucky to have DJ Short Change, Oleada and Outwest providing the tunes for the night. Surfrider's new beer, Alternator IPA created in partnership with Alameda Brewing and 94/7 was on tap which was enjoyed by many. A percentage of all proceeds from the sale of this beer in 2016 directly benefits the Portland Chapter (now being sold in local grocery stores).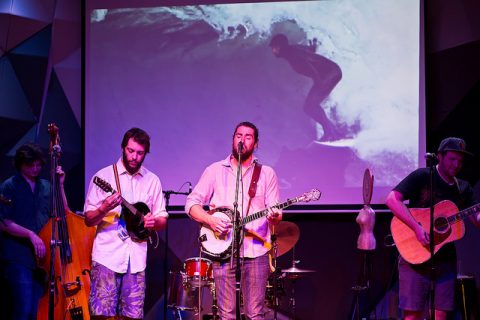 The event culminated with the announcement of prizes during the raffle and silent auction. Prizes included yoga and SUP packages, a custom-made surfboard from Coastal Shapes, sunglasses, backpacks, beach stays, wetsuits and pretty much all of the high-quality outdoor goodies a surf-enthusiast could think to drool over.
We were so pleased to see the big smiles on the faces of prize-winners including founding member of the original Oregon Surfrider chapter and past Surfrider National board member, Steve Shipsey, who was the lucky winner of the custom-made surfboard!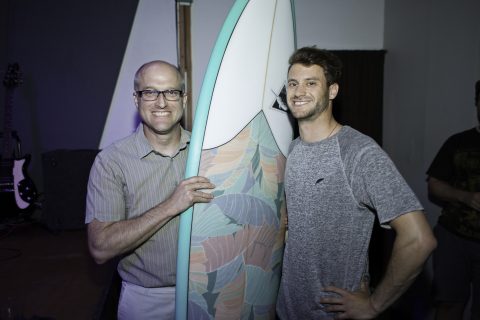 In total the event garnered an impressive $5,500 in proceeds for Portland's Surfrider Chapter, which will be used to finance our efforts with Green Streets, the Blue Water Task Force, Ocean Friendly Gardens, Surfrider's Hold On To Your Butts (HOTYB) Campaign, and further beach and neighborhood cleanup efforts and events.
We are so grateful to the guests, dedicated volunteers and most especially to our awesome sponsors, who make the event what it is. Our presenting sponsor, 94/7 Alternative Portland delivered ten-fold by promoting and helping to fund our event and we are incredibly thankful for their support to our cause and for helping to make the event such a fun party.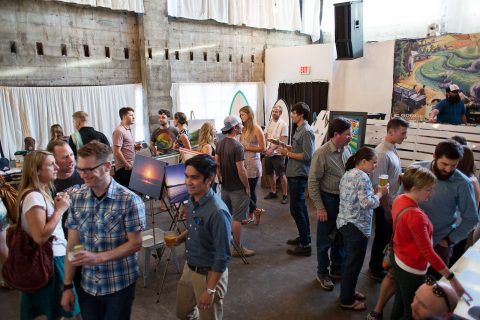 Other sponsors and contributors include: ReRack, Oregon BluePrint, The Circuit, Pushfins, Fort George Brewery, Cleanline Surf Shop, Popina Swimwear, Truce Design, Smith Optics, Delphi Cinema, Patagonia, Erica and Matt Siegel, Porque No, Sand Dune Pub, The Inn at Manzanita, SUP Manzanita, Moxie, Oregon Surf Adventurea, Newman's 988, Ocean Lounge, Massage to Wellness, Bare Down There Wax, Bambu Clinic, NinjaSuit, Poler Stuff and more.
Thanks again everyone, and hope to see you soon at a Chapter meeting where we'll be discussing future programs, campaigns and events to get involved with.
Cheers!