By Ashley Gauvin, Secretary for the Portland Chapter
I hope this isn't new news to you, but plastic is a big problem.
You may not know that it's not your fault!
We know you are confronted with the plastic dilema on a daily basis, and you're trying your best. How can you make the right decisions when almost everything you need for your home and family is wrapped in plastic and your curbside recycling programs request that most of that plastic packaging go into the garbage?
Surfrider is a grassroots organization dedicated to the protection and enjoyment of the world's ocean, waves and beaches through a powerful activist network. We're passionate about preventing and cleaning up the plastic disrupting the ecosystems of oceans and waterways, and this means creating action through civic engagement and policy.
The Portland Chapter of Surfrider has a long history of engaging in this work, both through its advocacy in passing one of the earliest city bag bans in 2011, and more recently through Portland's Single-Use Plastics Reduction Policy and the statewide Sustainable Shopping Initiative. These policies are paving a new path for sustainability. You can read about Surfrider's involvement here: Surfrider 2019 Year in Review
We knew the work wasn't done in 2019, which is why Surfrider and other organizations, businesses, waste management experts, and citizens engaged in this topic came together on March 3rd for Beyond the Ban: Plastic Pollution, Recycling, and Waste in the 21st Century.
The purpose of this event was to impress on lawmakers the gravity of the plastic problem around the globe and discuss how we can continue pioneering solutions for this issue here in Oregon.
The Association of Oregon Recyclers, BRING Recycling, Environment Oregon, National Caucus of Environmental Legislators, Oceana, Oregon Department of Environmental Quality, OSPIRG, OSPIRG Students, and Surfrider sponsored the event. It began with presentations in Salem. The event was complete with presentations and discussion, a reception, and a very special pre-screening of The Story of Plastic at the Grand Theatre.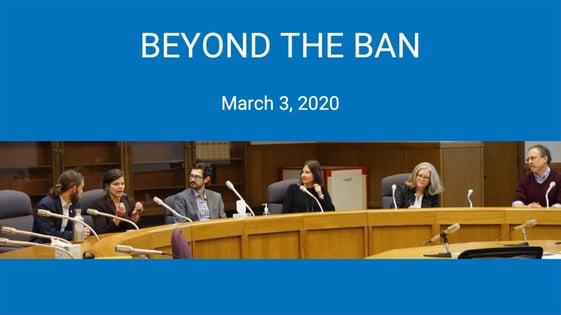 At the Capitol, Charlie Plybon, Surfrider's Oregon Policy Manager spoke on some of the learned nuances from Surfrider's experiences working on different bans and by-request only policies and campaigns for items like bags, styrofoam, straws, and other single-use plastics.
Charlie Fisher, Oregon State Public Interest Research Group (OSPIRG) spoke about the reuse industry and the need to focus specifically on e-waste and proper recycling as well as right to repair.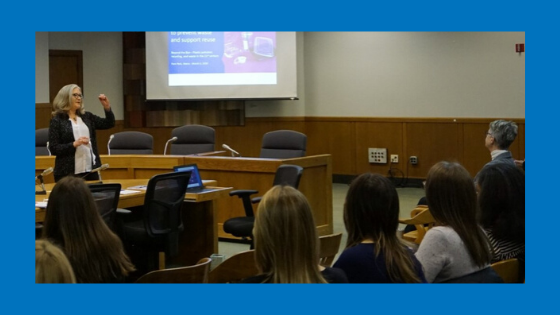 Pam Peck, of Metro regional government spoke on programs and initiatives including RecycleorNot education, repair and reuse events, and other goals to further waste reduction. David Allaway of Oregon DEQ urged attendees to focus on a life-cycle perspective and to consider the total environmental impact of material from start to finish. David Allaway and Pam Peck are both members of the Oregon Recycling Steering Committee, which is working to modernize Oregon's recycling system.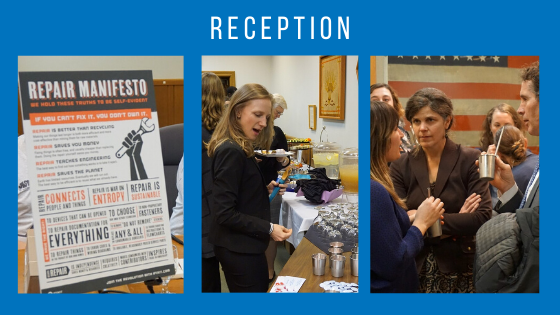 Before migrating to Salem's Historic grand Theater, everyone had an opportunity to enjoy a reception. Burgerville provided dairy and non-dairy strawberry shakes and Elephants Delicatessen provided a vegan spread of snacks. Surfrider contributed reusable metal cups and straws for the shakes.
The Story of Plastic is produced in large part by local Oregonians Stiv Wilson and Megan Ponder. It's an impactful documentary that illustrates plastic's lineage and the causes and effects of plastic use.
The story:
Plastic has crept it's way into our homes and created amazing convenience. In the late 1940's after World War II, plastic production increased as scientists learned to mold and alter its properties. It's incredibly tough and flexible. It's quite literally indestructible, and it's starting to get crowded in here. Plastic production is overcrowding our communities and waterways and the task of cleaning up this mess is starting to feel impossible.
We have been told that cleaning up the plastic mess is our responsibility and we must recycle. However, The Alliance to End Plastic Waste (including Exxon, Dow, Total, Shell, Chevron Phillips, and Procter & Gamble) didn't tell us that the systems weren't in place to actually recycle all of the materials they were creating. We have been told the overwhelming amount of plastic pollution is a result of poor waste management, but what about considering it's source?
Clamshells, straws, plastic cups, and condiment wrappers are a part of everyday life, and these items are used just once. Plastic is taking over our planet, and it's going to take a conscious effort to start identifying these items and where they are coming from.
79% of plastic ends up in mounds, taking up space, or overcrowding natural areas and the homes of wildlife. About 12% is burned, but this puts dioxins, furans and other pollutants in the air which can be carcinogenic posing more harm to local communities. Often these communities are ones at the most economic disadvantage, without regulation to protect residents living nearby. Susie Calgal illustrates that well here: United States of Plastic. Half of all of the world's plastic was created in just the last 13 years. And plastic production is expected to double in the next 20 years, according to this report issued by the World Economic Forum.
The Story of Plastics illustrates the faucet is wide open on the creation of plastics, but we are bailing ourselves out with just a spoon.
We need to slow production down!
The Philippines is an example of a community who sees the flood of plastic coming quicker than anyone. The families of Manila Bay have seen an enormous influx of plastics drifting from South Pacific Countries and China.
Their waste management systems are simple, and what is worth a cash return is what's collected. If a packaging has many layers of cheap plastic then it is not recyclable and worthless. If it is not collected then it is discarded in open piles, often drifting into waterways. This NPR Report tells the story of Froilan Grate's efforts for Zero Waste Communities in the Philippines where he encouraged communities to accept a tax for not sorting their recycling properly. In 2016 he joined forces with Break Free from Plastic to challenge companies. Break Free from Plastic's global coordinator, Von Hernandez, had this to say:
"If we cannot recycle it or compost this material, then you should not be producing them in the first place."
They took a closer eye to the garbage that was ending up on the beaches, and took it upon themselves to sort it. They identified just a few brands responsible and sent the trash back. These brand audits helped create more awareness around these issues and give consumers who care an option to choose. Grate emphasizes in his piece, A zero-waste Philippines is possible, that audits and recycling only go so far though, they need the support of legislation to halt the production of non-recyclables.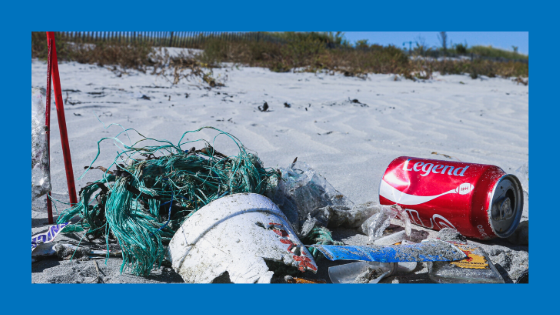 If policy is in place to defer companies from choosing plastic, and consumers voice their concerns to the companies responsible, we will have an all new era of innovation that supports a sustainable future.
Looking to the role of producers is an idea that is starting to make a lot of sense. Plastic seemed great at first, but it's not sustainable to continue mass production of a material which causes so much environmental harm in the production and ultimately cannot be recycled or removed from the environment.
We need the help of the legislature to hold producers accountable. Creating restrictions on plastic production, and requirements for producers to manage what is made, will encourage companies to find alternative solutions that meet the consumer demand.
There is a lot that happens behind the scenes of our lives, let's not overlook this opportunity to create a cleaner future. Plastic production is causing global harm and threatens our world's safety. We are not incapable of change. Please talk to your local legislature today and tell them you want plastic out of our communities.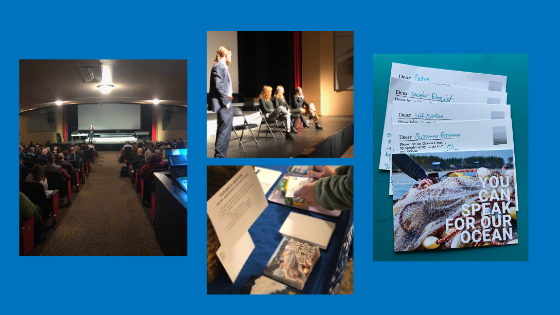 Watch the Story of Plastic
Write to your elected official: USA.GOV
How to Support Surfrider: Become a member!
Find out more of what Surfrider is doing to fight for our planet, support the cause, and join us at fun events!