To celebrate Earth Day this year, the Portland Chapter put on our annual Oswald West State Park Action Day on May 6. It was a weekend packed with great work, good food, and cold beers. Those who just couldn't wait to get started camped out at Nehalem Bay State Park on Friday, following a group dinner at The Salmonberry, a hyper-local restaurant in Wheeler.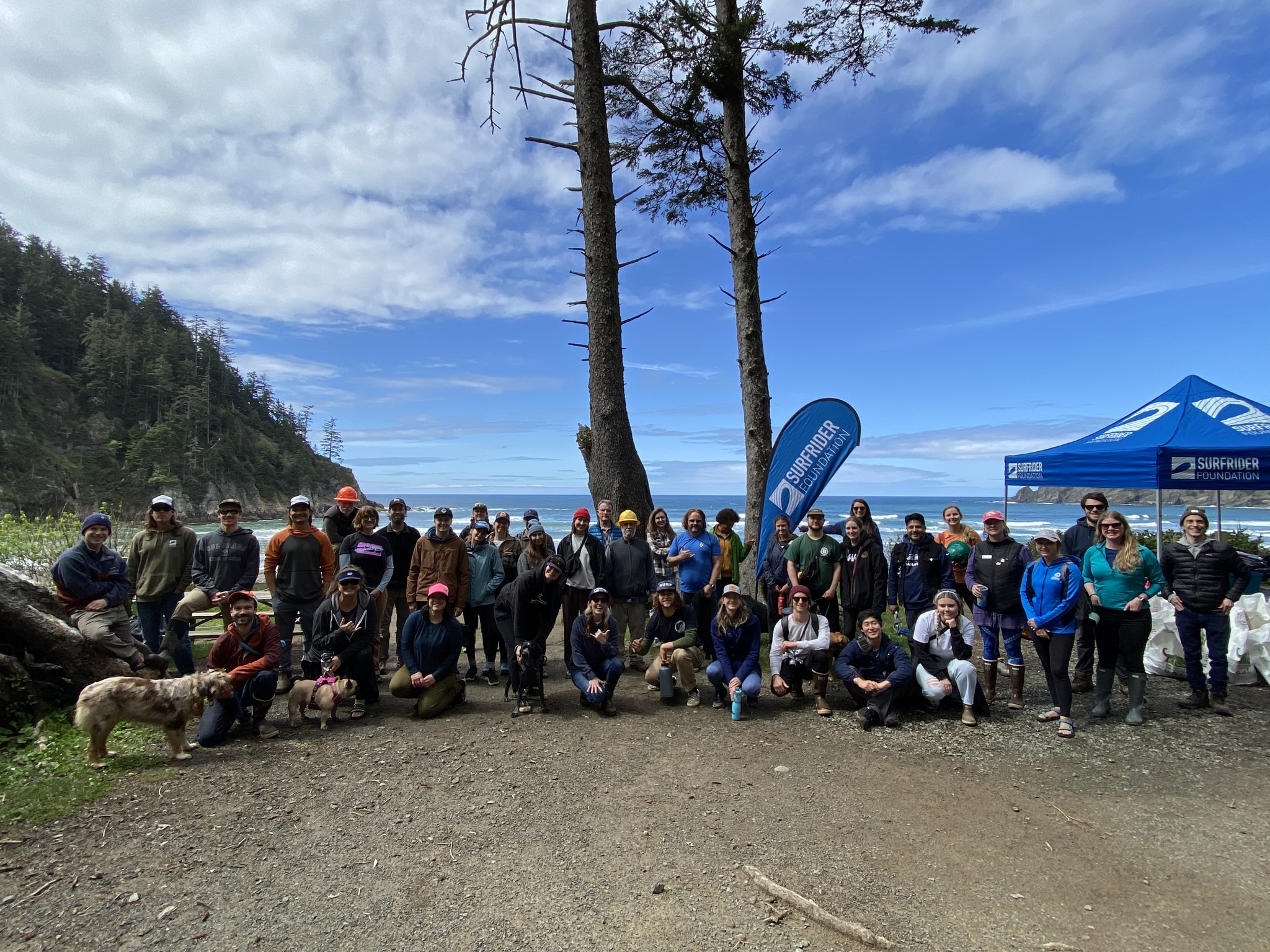 Early on Saturday morning, under a low mist, a small group gathered to do a pre-action day tidepool exploration, guided by Angela Whitlock from North Coast Land Conservancy. We saw sea stars, crabs, and even three species of nudibranch! Angela showed us how to explore the tidepools carefully and taught us about the many different species that live in the rocky intertidal zone of the Cape Falcon Marine Reserve.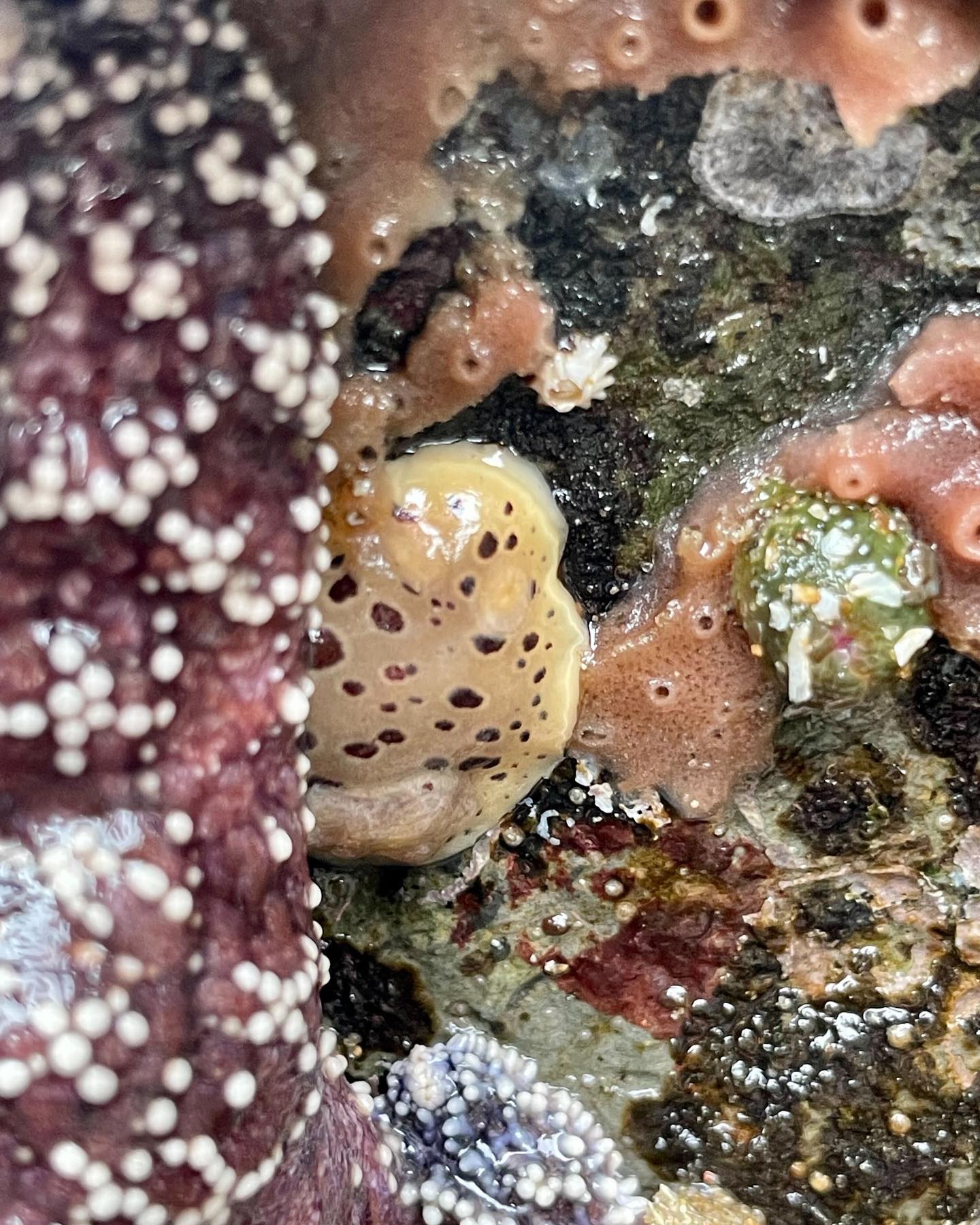 As the clouds burned off and the sun came out, a group of 65 volunteers assembled to show some love to this heavily used but beloved trail, beach, and surf spot. This year we partnered with Trailkeepers of Oregon to block off "user-made" trails, and Oregon State Parks to help with a sign removal project.
Of course we were also on the beach picking up lots of microplastic, cans, and foam. We even had some last minute additions as a couple of kayakers saw us assembled in the parking lot and wanted to join (thanks, Denise!). They used their kayaks to pick up debris floating in the cove (think lots of golfballs and buoys). It was awesome to have a marine component to the cleanup this year!
We were able to remove 134 pounds of trash from the beach and ocean! We were rewarded with a gorgeous afternoon and some ice-cold brews back at the camp thanks to our friends at Public Coast Brewing. Public Coast also donated spent grain bags (from their brewing process) to pack the trash out, as well as some sweet merch for the annual raffle, along with sick shirts from Buni Boards, and fun bags made of upcycled kites from Looptworks. Volunteers camped out again on Saturday night and enjoyed the post-action day high.
As we head into summer, and the number of visitors to the Oregon Coast only grows, we hold Oswald West Action Day to help lessen the impact of increased use on this little North Coast gem, and create an ethos of stewardship that can go hand in hand with recreation. This wouldn't be possible without our awesome partners and amazing volunteers! A HUGE thank you to everyone who made this event happen!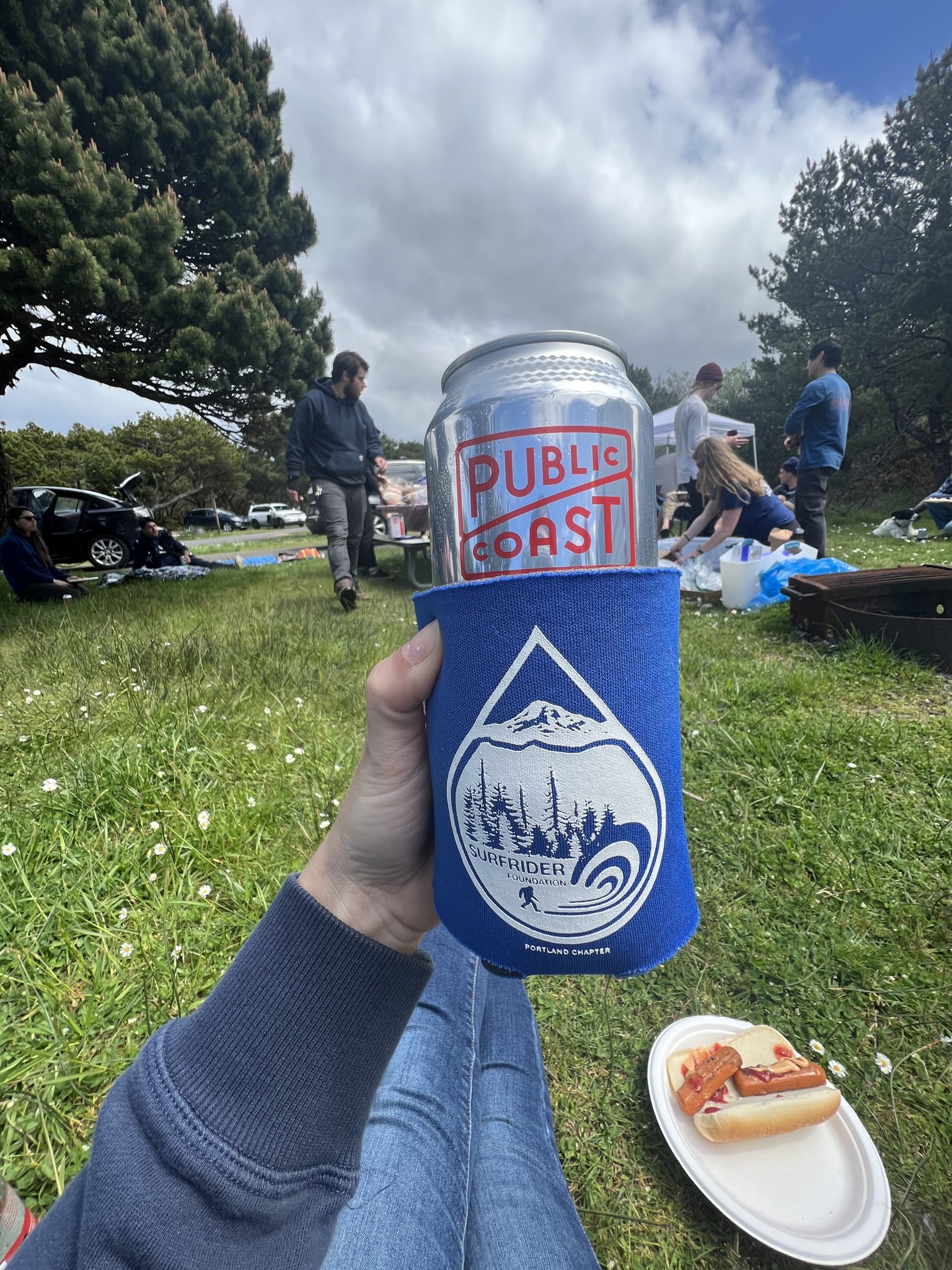 The next Portland Chapter meeting will be held June 13 at 6pm. Stay tuned for our next Oswald West Action Day this fall!